Did you ever have a research déjà-vu?

No clue what that is?

It's when your research leads you to a place you've already been.

And then you ask yourself why you didn't go there in the first place.

Save precious time with your Best Sources List

Don't waste your time re-finding sources you've already used before.

Instead, let me introduce one of my favorite research tools: The Best Sources List. It's your personal list of proven sources you've used before.

It's a list of your favorite helpful sources.

You should absolutely have one.

Especially if you're on a team.

Because in that case, everyone can benefit from each other's findings.

A best sources list will not only reduce research time. It will also increase the quality of your findings.

You need good reasons not to have one!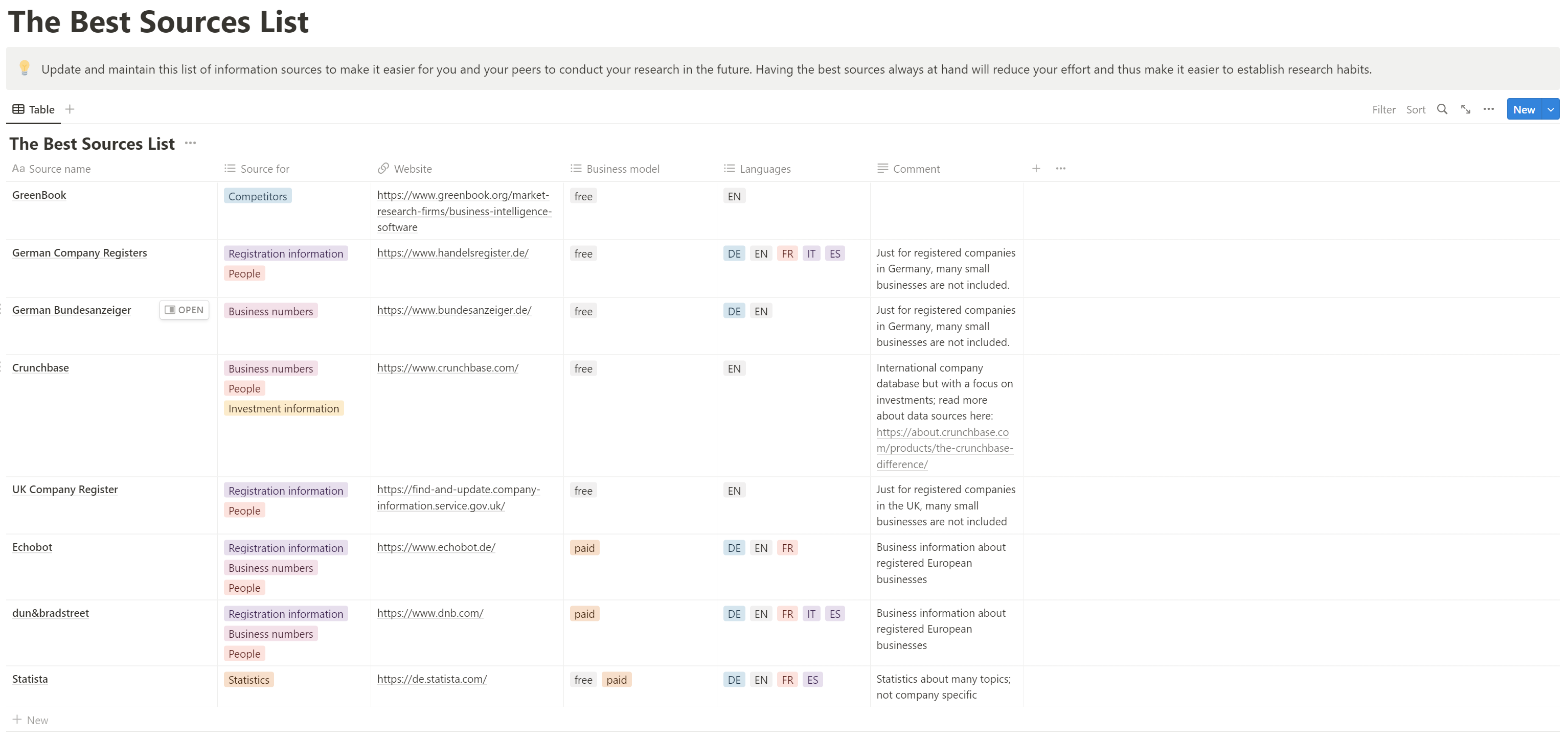 Is Notion your favorite tool to organize information? We've got you covered. Click on the headline above and duplicate our template to your Notion account.

Reach out if you have any questions.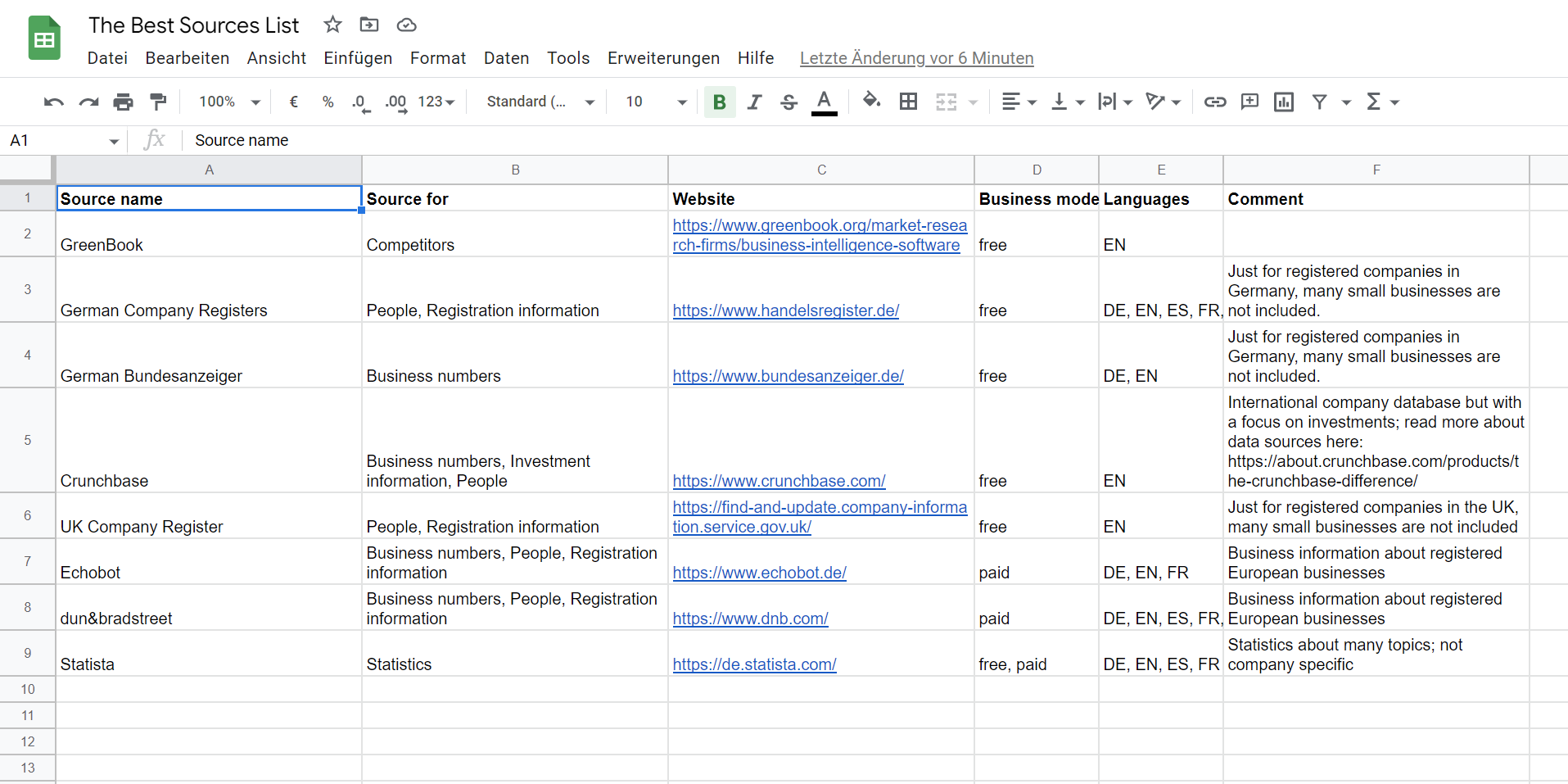 If you're working with Google's tools, here's a template for Google Sheets you can use to get started right away.

How to set up your Best Sources List

Depending on your established toolset and preferences, there are different ways to set up your Best Sources List. You can use

A public page on your website.

Make it easy to maintain and easy to access.

That's important.

Otherwise, you won't want to use it consistently.

Here's a template you can use.

To get you started quickly, here's a template.

You can use it. It's free.

You don't even have to pay with an email address.

Feel free to adapt the list to your needs.

Check it out here:

How to use your Best Sources List

Okay, now that you've set up your list, what should you do with it?

Follow these steps to bring your Best Sources List to life:

Add any new sources you find helpful.

Remove the ones that dropped in quality.

Tag them to keep the list searchable.

Refer to the list whenever you research information. It saves you time by instantly directing you to a proven source.

Share your Best Sources List with your team.

You can even share it with your audience: It's an excellent service, and you can get input about additional sources.

But keep in mind: The more people you share the list with, the more it's essential to keep it up-to-date.

An outdated list is annoying.

Start simple and improve over time

Hey, but don't overwhelm yourself.

Take it easy.

Start with a handful of sources, and don't try to catch everything.

A list of 5 sources that answer 80% of your information needs is way better than a list of 50 sources that covers 90%.

The list should not drive you crazy.

It's there to support your daily work.

TL;DR

Setting up your Best Sources List will save you much research time. Keep it simple, short, and – most of all – up-to-date.

Use the templates provided above to get going quickly. Adapt the list to your needs over time.